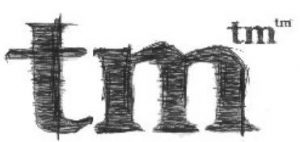 The Unified Numbering Project is chock full of exciting offshoots, there's literally thousands of new business opportunities. Many of the obvious ones were noted early on which resulted in one of the first considerations regarding any new business or service; how to brand them?
Anyone who's tried knows finding a decent name for a new biz these days is getting to be a challenge. And finding a hundred of them, well that borders on ridiculous. Nonetheless, that is what's happened. Hundreds of distinctly unique marks have been obtained and set aside for later use. They are important assets to the Project and its users.
Many of these marks were obtained during the conceptualization of Unified Numberings core functions and benefits long ago. However, a good deal of its evolution has been more recent, occurring over the course of the last few years.
That said, there's a lot more work to be done in the area of branding. This represents a virtual cornucopia for graphic artists, TM Attorneys, marketing pros and of course many web related professionals. For those so inclined, this is fun and interesting stuff.
The smattering of Trademarks below are just a handful of the many created and provided to the Project by its originators. Many are reserved for people who come aboard as Providers and Registrars which is just another plus for early birds.
Thousands more will be required but there's arguably enough distinctly marketable "number" related and other unique TMs for initial popularization of elemental components. Some might think this isn't a big deal since they're just names but they'd be mistaken. A lot of effort goes into branding new products and services, more than most imagine.
Coming up with memorable names that are applicable to the product or service being represented is the first step. This takes time and creativity and quickly becomes a lesson in frustration as you check to see if someone is already using the mark/s.
Just these initial processes eliminate about 99% of the possibilities which lands one back to the drawing board, sometimes repeatedly until something is found. It's a process, obviously one that's necessary and worthwhile. But it doesn't end there.
For any on line business there's another huge hurdle which is securing the matching domain name/s. Anyone who's tried to register a domain lately knows what a huge challenge this can be. It seems all of the good domain names are long gone.
Especially if you need a top level, .com url which is pretty much a necessity in lending weight/validity to most marks online. (Unified Numbering requires .coms for all related entities and has them for every mark it owns.)
People these days are pretty sophisticated brand wise. We're used to seeing all kinds of creative names in the marketplace. It's not uncommon to see acronyms, misspellings and use of numbers in marks which we've also been know to do on occasion. But for the most part everything's pretty traditional, with lots of "number" related names, of course.
All the above along with a lot of graphic artwork cumulates into a bevy of marks of fairly considerable value. There's an investment here, one which is hoped will pay off in serving the project and everyone involved.
Here's the FULL list:
1BIGJOB.COM
1GOODNUMBER.COM
1INABILLION.COM
1NUMBER4LIFE.COM
1NUMBERFORLIFE.COM
2NUMBERS.COM
5TRUTHS.COM
AIRNUMBER.COM
AIRNUMBERS.COM
AIRSNAIL.COM
AKAME.COM
AUTONUMBER.COM
B2BNUMBER.COM
BANKNUMBER.COM
BANKNUMBERS.COM
BETTERNESS.COM
BOXEVENT.COM
BOXOLA.COM
BOXOPOLIS.COM
BOXWATCHER.COM
CALLPOOL.COM
CAPV20.COM
CENTRALNUMBER.COM
ENTERTAINIST.COM
EPPLAUD.COM
EXOBAND.COM
EXODEX.COM
FACENUM.COM
FIVETRUTHS.COM
FLOPFLIP.COM
GEONUMBER.COM
GETNUMBERED.COM
GONESOLO.COM
GONOTIFY.COM
GREENNUMBER.COM
HELPNUMBERS.COM
ITSANAME.COM
ITSANUMBER.COM
ITSASIGN.COM
KNUMBER.COM
LASTCM.COM
LASTSN.COM
LAWSOFID.COM
LEARNINGBYNUMBERS.COM
LIFEBYNUMBER.COM
LIFENUMBER.COM
LIVENUMBER.COM
LOANNUMBER.COM
LONENUMBER.COM
LONESUM.COM
MAGNUMBER.COM
MAILOLA.COM
MAILOLOGY.COM
MASTERNUMBER.COM
MATCHINFO.COM
ME4EVER.COM
ME4LIFE.COM
MEFOREVER.COM
MEFORLIFE.COM
MEINABILLION.COM
MEINAMILLION.COM
MEOPOLY.COM
MEORAMA.COM
MESSAGEVILLE.COM
MICRONUMBER.COM
MICRONUMBERS.COM
MONSTERNUMBER.COM
MOTUMBO.COM
NAMEOLOGY.COM
NAMEPHONY.COM
NIKNUM.COM
NUMBAHS.COM
NUMBER2GO.COM
NUMBER4LIFE.COM
NUMBERAMA.COM
NUMBERANAME.COM
NUMBERANT.COM
NUMBERBILL.COM
NUMBERBILLS.COM
NUMBERBIZ.COM
NUMBERBLOG.COM
NUMBERBLOGGER.COM
NUMBERBOT.COM
NUMBERBUCKS.COM
NUMBERCACHE.COM
NUMBERCARD.COM
NUMBERCART.COM
NUMBERCASH.COM
NUMBERCENTER.COM
NUMBERCENTRE.COM
NUMBERCHANNEL.COM
NUMBERCHAT.COM
NUMBERCITY.COM
NUMBERCO.COM
NUMBERCOOK.COM
NUMBERCOUNTRY.COM
NUMBERCREDIT.COM
NUMBERCZAR.COM
NUMBERDEX.COM
NUMBERDOC.COM
NUMBERDOCK.COM
NUMBERDR.COM
NUMBEREASE.COM
NUMBEREFFECTS.COM
NUMBERER.COM
NUMBERFAX.COM
NUMBERFIDE.COM
NUMBERFIED.COM
NUMBERFIEDS.COM
NUMBERFILES.COM
NUMBERFLICKS.COM
NUMBERFLIX.COM
NUMBERFORLIFE.COM
NUMBERFORUMS.COM
NUMBERFUNK.COM
NUMBERFX.COM
NUMBERFY.COM
NUMBERGAME.COM
NUMBERGATE.COM
NUMBERGIFT.COM
NUMBERGIFTS.COM
NUMBERGRAM.COM
NUMBERGROUPS.COM
NUMBERGUARD.COM
NUMBERHEALTH.COM
NUMBERHELL.COM
NUMBERISM.COM
NUMBERIST.COM
NUMBERJAM.COM
NUMBERJUNK.COM
NUMBERLOVER.COM
NUMBERMAGIC.COM
NUMBERMAIL.COM
NUMBERMANAGEMENT.COM
NUMBERMATES.COM
NUMBERMATIC.COM
NUMBERMD.COM
NUMBERME.COM
NUMBERMILL.COM
NUMBERMONEY.COM
NUMBERNAME.COM
NUMBERNAMER.COM
NUMBERNAMES.COM
NUMBERNAMING.COM
NUMBERNAMIST.COM
NUMBEROLA.COM
NUMBEROO.COM
NUMBERPAGE.COM
NUMBERPAL.COM
NUMBERPARTIES.COM
NUMBERPARTY.COM
NUMBERPAY.COM
NUMBERPERFECT.COM
NUMBERPET.COM
NUMBERPETS.COM
NUMBERPHONE.COM
NUMBERPHONES.COM
NUMBERPHONY.COM
NUMBERPIC.COM
NUMBERPICS.COM
NUMBERPOLL.COM
NUMBERPOST.COM
NUMBERPOSTS.COM
NUMBERPRO.COM
NUMBERPROS.COM
NUMBERS4NAMES.COM
NUMBERSAFE.COM
NUMBERSBLOG.COM
NUMBERSFORNAMES.COM
NUMBERSNAIL.COM
NUMBERSNAME.COM
NUMBERSTAT.COM
NUMBERSTATS.COM
NUMBERSTRAR.COM
NUMBERSWORLDWIDE.COM
NUMBERSWW.COM
NUMBERTALK.COM
NUMBERTAX.COM
NUMBERTHENAME.COM
NUMBERTHYSELF.COM
NUMBERTIME.COM
NUMBERTOWN.COM
NUMBERTRUST.COM
NUMBERTUNES.COM
NUMBERTWEET.COM
NUMBERU.COM
NUMBERVALET.COM
NUMBERVIEW.COM
NUMBERVIEWS.COM
NUMBERVOTE.COM
NUMBERVOTES.COM
NUMBERVOTING.COM
NUMBERWALLET.COM
NUMBERWHO.COM
NUMBERXING.COM
NUMBERYOU.COM
NUMBERYOURNAME.COM
NUMBERYOURSELF.COM
NUMERALNAME.COM
NUMERONAME.COM
NUMERONOMBRE.COM
NUMWIKI.COM
OLABOX.COM
ONEBIGJOB.COM
ONEGOODNUMBER.COM
ONEINABILLION.COM
ONEINBILLIONS.COM
ONEINMILLIONS.COM
ONENUMBERFORLIFE.COM
ONESOME.COM
ONESUM.COM
OTHERCOST.COM
OTHERCOSTS.COM
OTHERNUMBER.COM
OUTBANK.COM
P2PNUMBER.COM
P2PNUMBERS.COM
PEAKSTUDIO.COM
PERMANUMBER.COM
PHONEOLOGY.COM
PHREB.COM
PLANETNUMBER.COM
PLAYNUMBER.COM
POWERNUMBER.COM
POWERNUMBERS.COM
PUBLICNUMBER.COM
PUBLICNUMBERS.COM
PUREME.COM
QNUMBER.COM
REBMUN.COM
RENUMBERME.COM
RINGVIA.COM
ROADRINGER.COM
RUNVIA.COM
SAFETYNUMBER.COM
SAFETYNUMBERS.COM
SHIPAROUND.COM
SKYNUMBER.COM
SUPERNUMBERS.COM
TALKNUMBER.COM
TALKNUMBERS.COM
TELEMMUNICATE.COM
TELEMMUNICATION.COM
TERRADESIC.COM
THENUMBERANDI.COM
THEOTHERCOST.COM
THROWINGITALLAWAY.COM
THYBOX.COM
THYINFO.COM
THYMAIL.COM
THYNUMBER.COM
THYNUMBERS.COM
THYSTUFF.COM
TOOMANYNUMBERS.COM
TUMBO.COM
TVIOLA.COM
TVOLA.COM
TWITTERNUM.COM
TWONUMBERS.COM
UBERNUM.COM
UBERNUMBER.COM
UNIDESIC.COM
UNIFIEDMAGAZINE.COM
UNIFIEDNUMBER.COM
UNIFIEDNUMBERING.COM
UNIFIEDNUMBERS.COM
UNITEDID.COM
UNITEDME.COM
UNITEDNAME.COM
UNITEDNAMES.COM
UNITEDNUMBER.COM
UNITEDNUMBERS.COM
UNNOM.COM
UNNOMBRE.COM
UNNUMBER.COM
UNONOMBRE.COM
USNUMBER.COM
USNUMBERS.COM
VIANUMBER.COM
VIANUMBERS.COM
VIPNUMBER.COM
WHATANUMBER.COM
WHOARTTHOU.COM
WIKINUM.COM
WIKNUM.COM
WIKNUMBER.COM
WILDNUMBER.COM
WILDNUMBERS.COM
WORLDRINGER.COM
XNUMBERS.COM