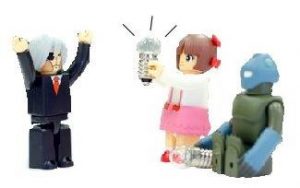 We thrive on feedback and enjoy hearing from everyone! We try to personally respond to all legitimate communications via;
Email: This is the preferred manner. However, before you devote valuable time writing us an email, please note that like everyone else, we only have so many hours in the day to answer them. Therefore;
1. We welcome useful criticism and praise from anyone who's willing to offer it.
2. If you noticed a typo, any faux pas or would like to otherwise contribute textually, please feel free while taking mind there are;
3. Viruses abound. If you send email with attachments and we don't know you, we'll delete your email unread and unopened. Please cut and paste word files into your email.
OK, Great! We look forward to hearing from you.
Please use the "Contact Us" button at the top of page for fastest response.
Regular Mail: Everyone working for and with Unified Numbering does so from wherever they are. We've agreed there's no sense in office buildings until we absolutely need them. The goal is to hit $10 million in contributions before moving into our first bona fide office space.
That said, you can send anything that won't yet transmit electronically via snail mail to our corporate mail drop in Sheridan, Wyoming but please consider;
1. It's just a mail drop, nobody's there.
2. It takes time to forward it to wherever the recipient might be.
3. Only envelopes are accepted, no packages, catalogs or boxes please.
Unidigi 30 N Gould Street, Suite R, Sheridan, WY 82801